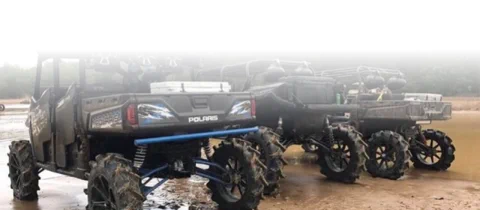 Lifts and
Accessories
We are proud to offer these
brands of suspension
systems
Lift Kits can provide more clearance to fit larger
tires for off-roading or provide the great look of a
lifted ATV or UTV.
Highlifter
High Lifter
Products, Inc. has
been developing and marketing unique, after-
market accessories for utility, 4-wheel drive
ATVs, UTVs, and RUVs since 1996. In this short
time, the company has grown from a one-man,
backyard hobby into a 65 employee, multi-
million dollar corporation.
SuperATV
SuperATV started with
a passion for off-
roading that's probably a lot like yours. Our first
product, a 2" Polaris Sportsman EZ Install lift
kit, came as a result of our founder Harold
Hunt's love of creek riding. The success of the
lift kit, based on his own design, led Harold to
set up shop in his own garage, which also
served as the warehouse and shipping center.
As the ideas multiplied and demand from avid
riders grew, our product line expanded to
include a full range of aftermarket parts, from
axles to long travel kits.
Wet Sounds
Wetsounds is dedicated
to the manufacture of
marine audio. With their
sleek design and
incredible audio performance, Wetsounds has
set the stage for unrivaled looks, sound quality
and dependability.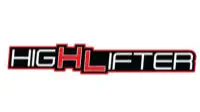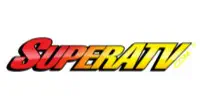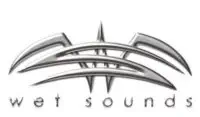 Expert Installation
We sell and install high quality
lift and accessories. We also
sell brands such as Highlifter
and Super ATV as well as
creating custom cages and
custom paint jobs.

Additional Brands
We also sell, install and service these
brands:
•
K&N
•
All Balls
•
Warn
•
Turner
•
EPI
•
Fox
•
Gorilla Rigid
Wheels &
Tires
We are proud to offer
these brands of premium
wheels
Wheels are what set one ATV or UTV apart
from another and here at DTB we can get you
hooked up with the perfect set. MSA, FUEL
and ITP are just some of the many brands we
offer.
MSA
"MSA is your only option
for complete custom
wheels and tires for your ATV Side x Side or
Sport ATV. We have an assortment of custom
colors, finishes, sizes, offsets and application
to make sure no matter what machine you
run, we have the wheels AND TIRES to get you
hooked up.
Fuel
Fuel Off-road
manufactures the
most advanced off-
road wheels, offering the latest in design and
engineering innovations on the market.
Established in 2009 by MHT Luxury Alloys, one
of the most trusted and time-tested names in
the business, Fuel Off-road has been capturing
the attention of off road enthusiasts with our
cutting edge designs, fitments, and
technological advancements.
ITP
Since 1982, ITP has
been the world's #1
ATV/UTV aftermarket tire and wheel source.
ITP tires and wheels meet the demands of
today's off-road enthusiasts by delivering
unequalled traction, precise handling and
exceptional durability to overcome the world's
most challenging terrain.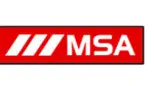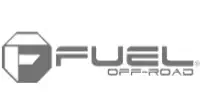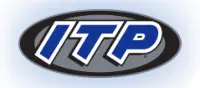 Wheels
•
GMZ
•
Raceline
•
OMC
•
American Force
•
many more

Tires
•
BKT
•
Outloaws
•
ITP
•
Gator
•
Duramax
•
Gator
•
Super Swamper