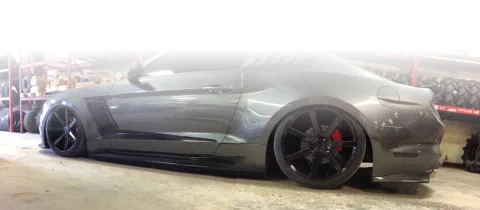 Suspension
We are proud to offer these
brands of suspension
systems
Aftermarket suspension systems can give you
the look or handling that you need for faster
corning or the extra Wow factor at the car show.
We sell and install high quality suspension
components. We are the area's premier AccuAir
dealer!
AccuAir
- AccuAir applies its
practices to
multiple automotive industries and beyond. In
addition to specialized product lines to serve
the custom-car aftermarket as well as
OEM/utility-vehicle industries, AccuAir's Custom
Solutions division provides
engineering/development and manufacturing
services to discriminating clients requiring
"Better by Design" solutions.
Eibach
-The chassis of a
production vehicle is
designed to be built at
a minimum cost, and suited for an "average
driver". We enthusiasts, however, are anything
but average. We know what we want from a
vehicle. We want immediate response, reduced
body roll, increased stability and enhanced
cornering ability. And we want the look that
comes with those characteristics-a lower, more
muscular, more athletic stance.
Brembo
Brembo is a world
leader in the design,
development and production of braking
systems and components for cars, motorbikes,
industrial vehicles and machinery, for the OE
market, after-market and racing. wheels.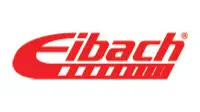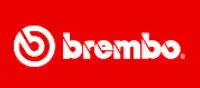 Expert Installation
We sell and install high quality
suspension components. We
are the area's premier AccuAir
dealer!.

Additional Brands
We also sell, install and service these
brands:
•
Belltech
•
Wilwood
•
Hellwig
•
KONI
•
STX
•
TEIN
•
Bilstein
•
and many more
Wheels & Tires
We are proud to offer these
brands of premium wheels
Wheels are what set one car apart from another
and here at DTB we can get you hooked up with the
perfect set. Forgiato, Vossen and Giovanna are just
some of the many brands we offer. We are the
area's premier Vossen dealer and are featured in
several of their photo shoots.
Forgiato
Forgiato continues to
remain ahead of the
curve with new and
innovative technology that continues to move
us rapidly into the future. Designed, cut, and
finished in Los Angeles California, Forgiato
remains committed to the superiority of All-
American manufacturing and production.
Vossen
Vossen is dedicated
to providing quality
wheels and lifestyle products for those who
value excellence. Our brand aims to reflect a
passion for ingenuity and a desire to impact
not only the automotive world, but culture at
large.
W2W Corp
Giovanna Wheels has
expanded to 5
different unique brands: Giovanna Wheels,
Gianelle Designs, Koko Kuture, Koko Solid, and
GFG Forged modular wheels. Each brand has
its own unique brand presence in the
marketplace.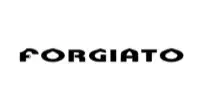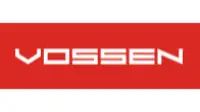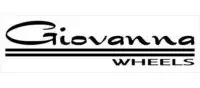 Expert Installation
We sell and install high
quality wheels and tires. We
are the areas premier
American Force dealer and
are featured in their
American Force photo shoot.

Tires
We also sell, install and
service these brands:
•
Toyo
•
Nitto
•
Michelin
•
Pirelli
•
Continental
•
Delinte
•
Kenda
•
many more